Amit Shah High Level Meeting Key Points: The security of Kashmiri Pandits living in the Kashmir Valley was discussed in a high-level meeting chaired by Union Home Minister Amit Shah on Friday. Shah took stock of the current situation in the Union Territory. The meeting was convened in the wake of the selective serial killings by terrorist organizations, especially Lashkar-e-Taiba, in the Valley. The dead included non-Muslims, security personnel, an artist and local residents. National Security Advisor Ajit Doval, Army Chief Manoj Pandey and Jammu and Kashmir Lieutenant Governor Manoj Sinha were among the prominent people who took part in the meeting.
A ministry official said that the Home Minister reviewed the overall security situation in Jammu and Kashmir, with special attention being paid to the security of Kashmiri Pandits living in the Valley. The meeting held today under the chairmanship of Shah is the second such meeting in less than a fortnight. The meeting was attended by key officials including Union Home Secretary Ajay Kumar Bhalla, Intelligence Bureau chief Arvind Kumar, Director General of Central Reserve Police Force Kuldeep Singh, Border Security Force chief Pankaj Singh, Jammu and Kashmir Director General of Police Dilbagh Singh.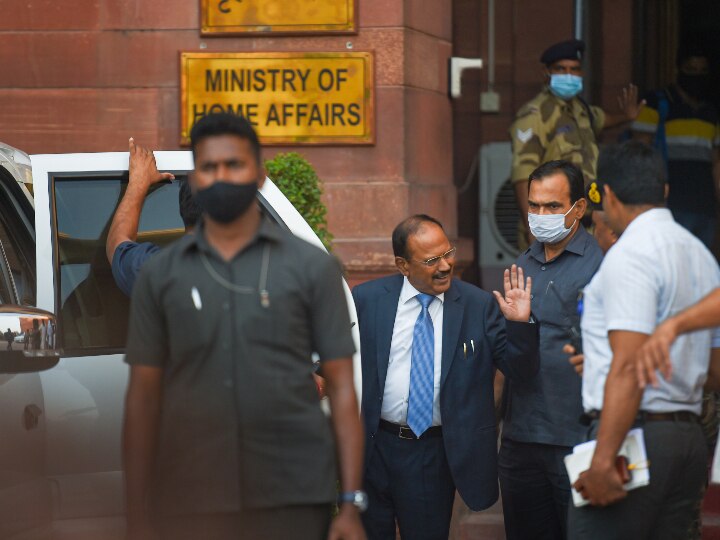 It was told in the meeting that the terrorists in Jammu and Kashmir have changed their strategy and now instead of major attacks on the security forces, they are carrying out such attacks, which spread more panic among the people. Terrorist and over ground worker nexus should be hit harder so that terrorists do not get any help.

In the meeting of Jammu and Kashmir, the Union Home Minister took a tough stand and said that strict arrangements should be made for the security of Kashmiri or non-Kashmiri. At the local level, the intelligence and security cover should be increased further.

People spreading terror should be dealt with strictly, they should not be spared at any cost. Such areas in Kashmir should be identified where such incidents can happen.

The Home Minister was told during the meeting that the Anti Terrorism Grid is fully active in this entire matter. It was clearly told in the meeting that strict steps should be taken to ensure that such incidents do not recur.

Government employees coming from minority community are being given posting in safe places. However, government sources made it clear that at present there is no plan to transfer all such employees to the Jammu region as doing so would be to make the plans of the terrorists successful.

Earlier, Shah had an informal meeting with Lieutenant Governor Manoj Sinha, RAW Secretary Samant Goel and Jammu and Kashmir Director General of Police Dilbag Singh. According to the official, the issue of security arrangements for the upcoming Amarnath Yatra also arose in this meeting.

The Kashmiri Pandits, who were appointed as part of the Prime Minister's Package in 2012, have been protesting since the assassination of Rahul Bhat, threatening mass exodus. Bhat was shot dead on May 12 at Chadoora in central Kashmir's Budgam district.

In the wake of Bhat's murder, around 6,000 employees have demonstrated at various places, demanding his ouster from the Valley. In two separate incidents on Thursday, a bank worker and a brick kiln worker were killed in Kashmir, while another worker was injured.

Since May 1, the killing of a bank worker in Kashmir was the ninth and the killing of a laborer was the tenth selectively. On Tuesday, terrorists shot dead a teacher from Samba district of Jammu region in Kulgam in South Kashmir.

On May 18, terrorists broke into a liquor shop in Baramulla in north Kashmir and hurled bombs, killing a person from the Jammu region and injuring three others. On 24 May, policeman Saifullah was shot dead at his home in Srinagar, while Amrin Bhatt was gunned down two days later in Budgam.
read this also- Target Killing: Efforts are being made to spoil the environment, minority employees are being sent to safer places