Rajya Sabha Election 2022: Congress was confident of winning ten seats out of 57 seats that fell vacant for the Rajya Sabha. But the nomination of independent candidates in Haryana and Rajasthan can spoil the maths of the Congress. As a precautionary measure to touch the figure of 10, Congress is preparing to send Haryana MLAs to Chhattisgarh and gather Rajasthan MLAs in the resort.
P Chidambaram from Tamil Nadu, Jairam Ramesh from Karnataka, Vivek Tankha from Madhya Pradesh, Rajeev Shukla and Ranjit Ranjan from Chhattisgarh, Imran Pratapgarhi from Maharashtra, Randeep Surjewala and Mukul Wasnik from Rajasthan are certain. The election of Congress candidate Ajay Maken from Haryana and Pramod Tiwari, the third Congress candidate in Rajasthan, may get stuck.
What is the math behind this?
Elections are currently underway for two Rajya Sabha seats in the 90-member Haryana Legislative Assembly. A candidate needs 31 votes to win. BJP has 40 MLAs and Congress 31. If both parties had one candidate each, voting would not have been necessary. But on the last day of nomination, media entrepreneur Kartikeya Sharma has made the election interesting by filling the form as an independent.
Ajay Maken needs votes of all Congress MLAs to win. But Congress MLA Kuldeep Vishnoi is angry with the party. Apart from them, some Congress MLAs are being considered as a weak link. If two MLAs fall short, Maken's victory will become difficult. The biggest screw is that Congress candidate Ajay Maken is an outsider, while independent candidate Karthikeya Sharma's father has been a minister in Bhupendra Singh Hooda's government.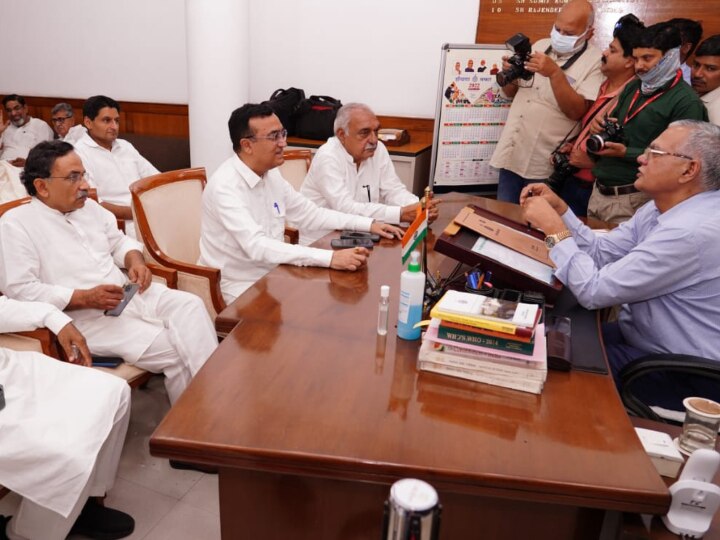 In 2016, independent candidate Subhash Chandra won the 'game' of Congress MLAs. Overall, the victory of Congress candidate Maken is dependent on veteran leader Bhupinder Singh Hooda. Recently, the Congress high command had appointed the state president in Haryana, according to Hooda. In such a situation, it is expected that Hooda will also give a return gift to the Rajya Sabha candidate of the Congress high command after winning it.
Challenge for Congress in Rajasthan?
Four Rajya Sabha seats are vacant in Rajasthan. Congress has fielded three and BJP has fielded one candidate. Apart from this, Subhash Chandra, chairman of the big media group with the support of BJP, is also in the independent fray. A candidate needs 41 votes to win. Congress has 108 MLAs. Congress is claiming the support of 126 MLAs, including independents and smaller parties.
According to the data, the victory of Randeep Surjewala and Mukul Wasnik is certain from the Congress quota, but for the victory of Pramod Tiwari, the Congress will have to struggle a lot. Although the Congress is confident of the victory of all the candidates due to the government being in the state, but it is not going to be easy.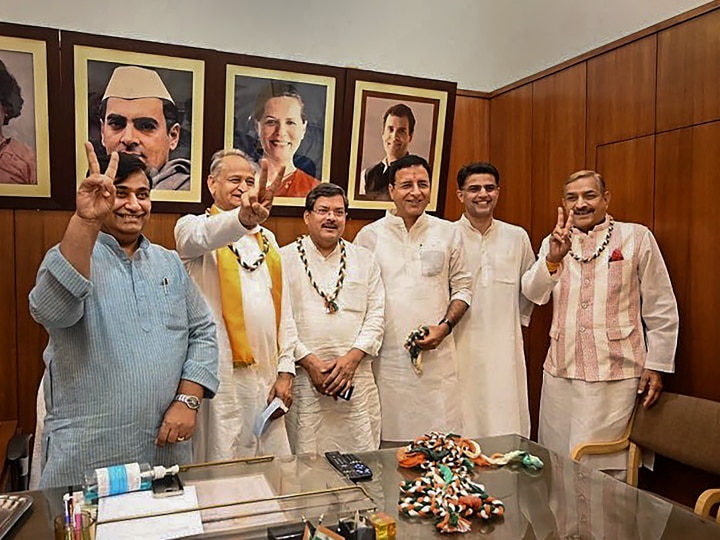 Apart from Haryana and Rajasthan, voting for the Rajya Sabha is also to be held in Maharashtra. Congress has enough MLAs to win its candidate Imran Pratapgarhi, but being an outsider, Imran is facing mild opposition. The victory of famous poet Imran is not difficult but he has to be careful.
Rajya Sabha Election 2022: What is BJP's formula for Rajya Sabha elections? How the party tried to reach OBC-Dalit through this election
Rajya Sabha Election: For the Rajya Sabha elections, BJP sent in-charge to these four states, trying to solve all the equations before voting