Rajendra Prasad First President of India: In the series 'President of India', we will tell you today the story of the country's first President Rajendra Prasad becoming the President. When the country was about to choose its first President, there was discussion on two names. There was speculation everywhere about who would become the first President of India. The two names that were discussed the most were C. Rajagopalachari and Dr. Rajendra Prasad. Rajaji was the Governor General and Rajendra Babu was the President of the Constitution Assembly. That is, it was clear that it was very difficult to choose one of the two.
From January 26, 1950, India was no longer a country under British rule and the head of the country was the British King. India became a republic. This meant that the Governor-General, the representative of the British Crown, now had to hand over the reins of the country to the President of India. It was on this day that the last Governor-General of India, C Rajagopalachari administered the oath of office to Rajendra Prasad as the President of the Republic of India.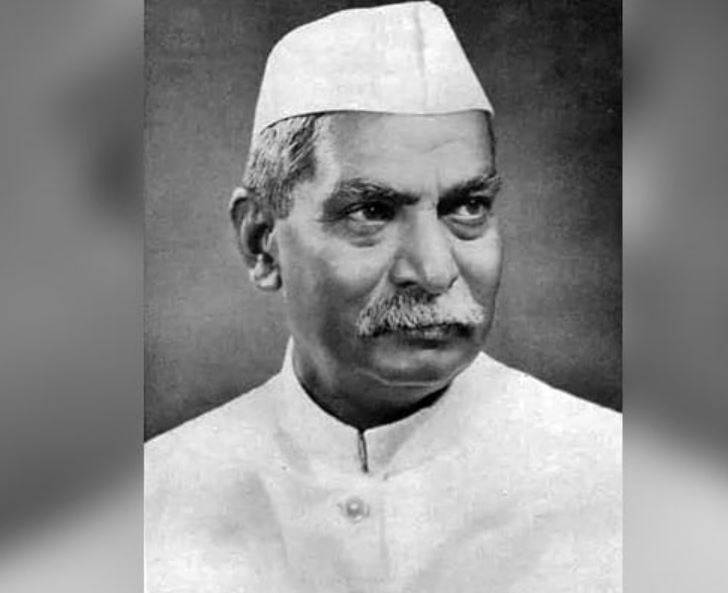 However, becoming the President of Rajendra Prasad was not so easy. What seemed easy on the outside was actually settled through a fierce political tug-of-war. Independent India's first Prime Minister Jawaharlal Nehru and Home Minister Vallabhbhai Patel were 'face to face' over the country's first President.
what was the whole matter
Indeed, by mid-1949, the process of constitution-making was coming to an end and the need to elect a president to act as the head of the new republican state was drawing near. For this post, Nehru preferred Madras scholar-politician Rajagopalachari. Rajagopalachari was already the Governor-General at that time and appointing him as the President did not see a big change.
However, Sardar Vallabhbhai Patel had another name for the country's first President. He supported Bihar's Congressman Rajendra Prasad in place of Rajagopalachari. From here, differences started between Jawaharlal Nehru and Patel regarding the election of the first President of the country.
Rajagopalachari and Nehru agreed with each other as to what kind of secularism India should follow. However, this was a view that Patel did not fully agree with. He even once called Rajagopalachari a "half-Muslim" and Nehru "the only nationalist Muslim of the Congress".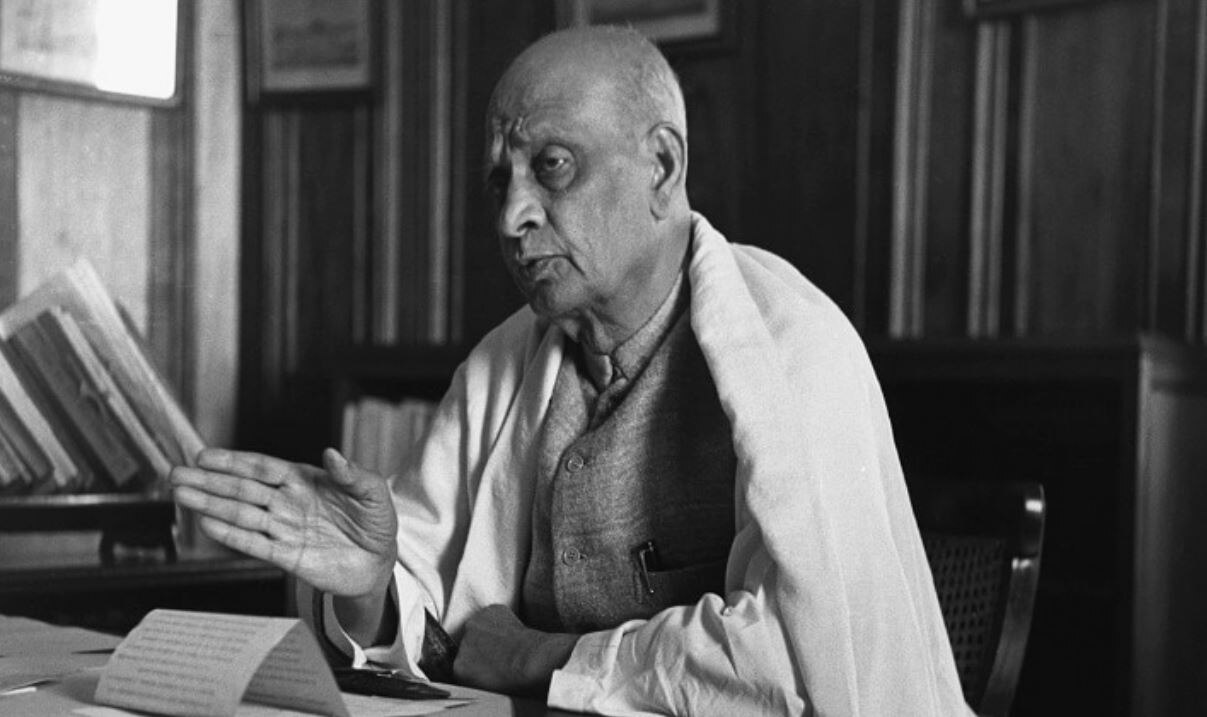 Sardar Patel's clear choice was Rajendra Prasad. Patel found many similarities between himself and Rajendra Prasad. In fact, as president, Rajendra Prasad strongly opposed Jawaharlal Nehru's Hindu Code Bills, which gave more rights to women. However, his most interesting conflict with Nehru was on the date of Republic Day itself. Prasad wanted the day to go ahead as he felt that the day was astrologically inauspicious.
However, it is said that the conflict between Nehru and Patel was nothing but a 'political war', motivated by Patel's desire to curb Nehru's power.
Nehru wrote a letter to Rajendra Prasad
Jawaharlal Nehru wrote a letter to Rajendra Prasad on 10 September 1949. In this letter, he wrote, "It is appropriate to have Rajaji (Rajagopalachari) as the President. Many changes will have to be made before making you (Prasad) the President."
Personally supported by Patel, Rajendra Prasad, responding to Nehru's letter, wrote that he was belligerent and refused to leave the presidential race.
However, in public, Patel did not open his cards. In his communication with Nehru, Patel gave the impression that he had nothing to do with the fight. He said that now Nehru has to "deal with the situation". He will support them. Amidst all this, Nehru, oblivious to what was going on behind the scenes, wrote to Patel complaining that "the subject has been heavily campaigned and there is a huge majority in favor of Rajendra Babu."
Nehru had called a meeting of MPs
On 5 October, Nehru called a meeting of Congress MPs to decide the matter. As soon as he proposed Rajagopalachari's name for the President, he was 'opposed' by the MPs present. Given Nehru's stature and his position, this was quite surprising. Even Nehru was not aware of this. Distracted by the intensity of the protest, Nehru turned to Patel for support and at that crucial moment, Sardar Patel 'did not support' Nehru.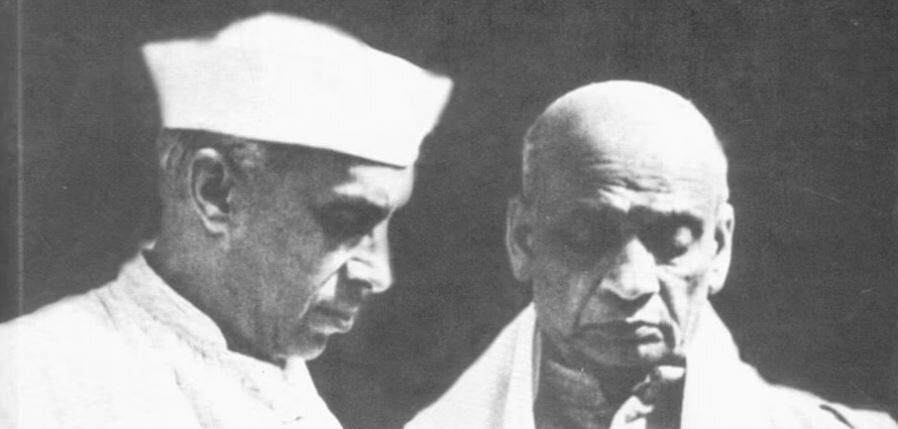 Shocked by the opposition of the MPs, Nehru stopped his speech. It was decided by this meeting of the MPs that the chances of Rajagopalachari becoming the President are almost over.
Rajagopalachari administered the oath of office to Prasad
After the defeat, Rajagopalachari announced his retirement. After Prasad was sworn in as President, Rajaji also wrote a congratulatory letter wishing him "strength and support". In this way Rajendra Prasad became the first President of the country.
1952 election, Rajendra Prasad became the first elected President
When the first elections were held in India in 1952, new representatives came to the Parliament and Presidential elections were held again. Earlier in 1951, Rajendra Prasad and Jawaharlal Nehru were at odds with each other over the Hindu Code Bill. Other parties in this election Professor KT Shah Because he believed that a politically neutral person should become the President.
Professor Shah was associated with trade unions. He completed his studies from London School of Economics. Professor Shah was also a member of the first Planning Commission headed by Nehru in 1938.
In the 1952 elections, the Congress got 364 seats out of 489. Being a Congress candidate was the only condition for becoming the President of India. In this election, Rajendra Prasad got 507,400 votes, while KT Shah got only 92,827 votes.
An interesting aspect of this election is that 65 Congress MPs and 479 MLAs did not cast their votes. It was later said that since Rajendra Prasad's victory was certain, not many people bothered to cast their votes.
Even in 1957, Nehru was again disappointed.
Jawahar Lal Nehru once again accepted Rajendra Prasad as the President in 1952, but in the next election i.e. 1957 elections, Nehru was again seeing the opportunity to choose the President of his choice. So this time he bet on Vice President Sarvepalli Radhakrishnan.
A large section of Congress again supported Rajendra Prasad. Apart from this, Maulana Azad was also in favor of Rajendra Prasad and Nehru was once again disappointed. Radhakrishnan was so upset that he submitted his resignation from the post of Vice President.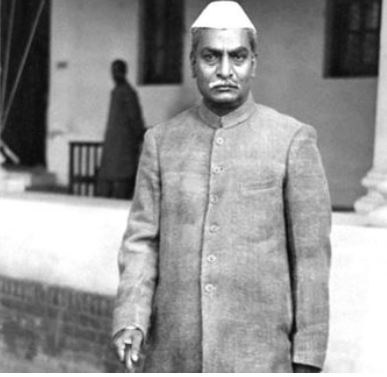 No other party chose a candidate against Rajendra Prasad in the 1957 presidential election, although some independent candidates contested and continued the formality of casting their votes. In this election, Rajendra Prasad got 4,59,698 votes, in which his closest contender Chaudhary Hariram got 2672 votes.
With this victory, Rajendra Prasad became the President of India for the second time, both times against Nehru's wishes.
He fell ill in 1960
Rajendra Prasad's health started deteriorating in 1960-61. So bad that he was on leave for treatment from 19 July 1961 to 19 December 1961. On 20 December 1961, he again assumed the responsibility. Retired the next year. He retired on 13 May 1962 and on 14 May 1962 he returned to the Sadaqat Ashram in Patna after completing his 12-year term. He spent the rest of his life here and finally breathed his last on 28 February 1968.