Prophet Row AIMIM Protest At Delhi Jantar Mantar Today Amid War Of Words Over Nupur Sharma Hindu Mahasabha Will March In Support Of Nupur In Lucknow
Prophet Mohammed Row: Different rhetoric and demonstrations are going on in favor and against Nupur Sharma regarding the controversial remarks on Prophet Mohammad. Today Asaduddin Owaisi's party AIMIM will protest against Nupur and Naveen Jindal at Jantar Mantar in Delhi, while Hindu Mahasabha will take out a foot march in Lucknow in support of Nupur Sharma.
On the previous day, AIMIS Chief Asaduddin Owaisi had said in an exclusive interview with ABP News that Nupur Sharma should be arrested. He said that Nupur Sharma has not apologized, but has written 'If' in English in her statement. Where did he apologize? Asaduddin Owaisi said that this government does the politics of bulldozers. Whenever something happens, it gets the bulldozers run, so will the bulldozer run at Nupur Sharma's house now? He said that when it comes to the Muslims of the country, PM Modi does not listen to them. PM does not understand the suffering of Indian Muslims. He has accused the BJP of humiliating the Muslims of the country.
Bhim Army Chief talked about rewarding the one who cut off Nupur Sharma's tongue
At the same time, Bhim Army Chief Satpal Tanwar, while making objectionable remarks on Nupur, has announced a reward of one crore to the person who brought Nupur off her tongue. In fact, Nupur Sharma has apologized for the derogatory remarks on Prophet Muhammad. Along with this, the party has also taken action against him, yet it did not make any difference to the people engaged in polishing the politics. This statement of Bhim Army is being seen as a threat to Alaniya but the police has not taken any action so far. This is not the first time that Satpal Tawant has made such a statement.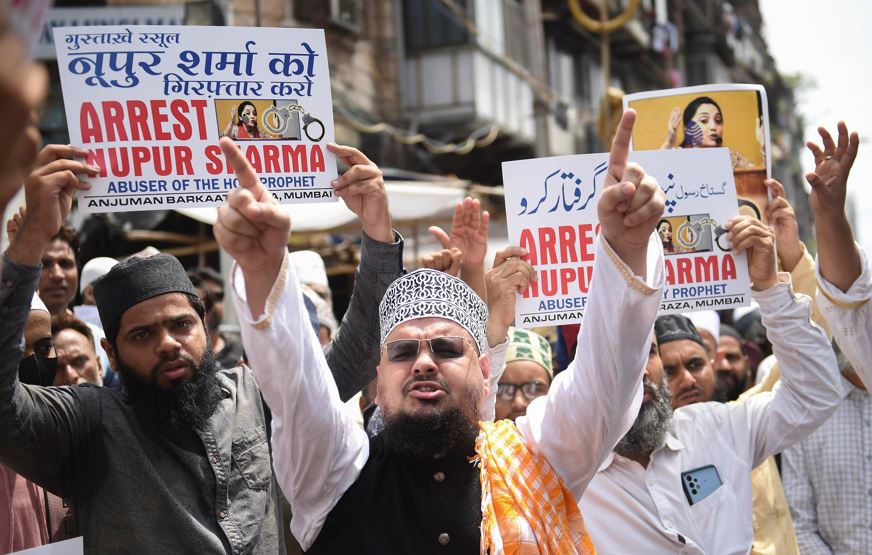 Even before this, many have created controversy by threatening film and political personalities and now there is talk of cutting Nupur's tongue. Bhim Sena founder and national president Nawab Satpal Tanwar alleged that Nupur Sharma has insulted the prophet, which has hurt crores of Muslim community.
Protest at Aligarh Muslim University
Let us tell you, on the previous day, there was a fierce protest against Nupur Sharma in Aligarh Muslim University. The students took out a protest march against Nupur inside AMU. According to the information, these students have demanded the arrest of Nupur Sharma.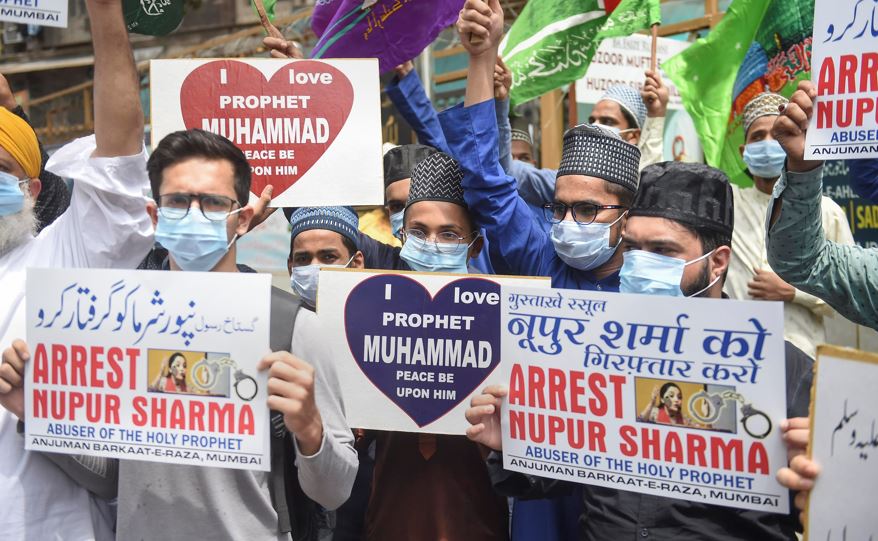 this is the whole matter
Significantly, BJP on Sunday suspended party spokesperson Nupur Sharma from primary membership for 6 years for controversial remarks on Prophet Muhammad. This whole matter started when Nupur Sharma participated in the debate of a private channel on 27th May. During this Gyanvapi Mosque The controversy over the issue was being discussed. During this Nupur Sharma had allegedly made some remarks against Prophet Muhammad (Objectionable Remarks on Prophet Muhammad). After this Nupur's video went viral and accused her of insulting the Prophet. After this, there was a strong protest against the BJP in the country and the demand for the arrest of Nupur Sharma was also raised.
Read this also.
Sonia Gandhi Covid Report: Sonia Gandhi Corona positive even in new report, sought three weeks' time from ED
National Herald Case: Rahul Gandhi to appear before ED on June 13, Congress made this special plan