Irfan Ka Cartoon: Bollywood's Dabang Khan i.e. Salman Khan and his father Salim Khan have received death threats. When Salman Khan's father Samim Khan went for jogging in the morning, he found a threatening letter on the bench in the name of Salman Khan. Mumbai Police has registered a case regarding this. Famous cartoonist Irfan has made today's cartoon on the 'threat' received by Salman.
What has Irrfan shown in the cartoon?
Irrfan has shown in the cartoon that Salman Khan is exercising in the gym. A man standing behind them is saying, "After Wow, Wanted, Dabangg, Tiger, will you threaten now? Responding to this, Salman is saying- 'Not a threat, a threat to kill.'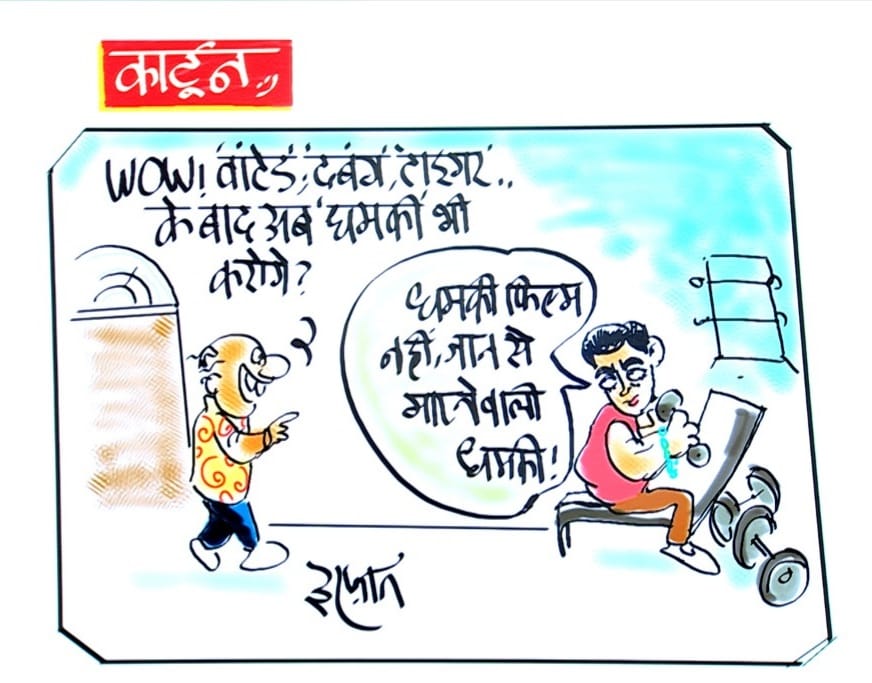 What was written in the threat letter?
It was written in this letter that even Salman Khan Sidhu Musewala (Sidhu Moose Waala) will do. Police have registered a case and started further investigation. The letter was received by Salim Khan around 7:30 am to 8:00 am. Bandra Police has registered a case against unknown person and has started investigation.
Recently, Punjabi singer Sidhu Moosewala was shot dead in broad daylight. Several people attacked him at once and fired about 25-30 bullets. He lost his life in this attack itself. After the death of Sidhu Musewala, there has been a mourning in the entire industry. Meanwhile, after receiving a threatening letter to Salman Khan, his fans have become upset.
Also read-