Hardik Patel Joins BJP: Hardik Patel, who resigned after getting angry with the Congress, will join the BJP on Thursday. Hardik, who emerged at the national level from the Patidar movement, is going to join BJP on June 2, ie tomorrow at 12 noon. Hardik Patel has released a poster to join BJP.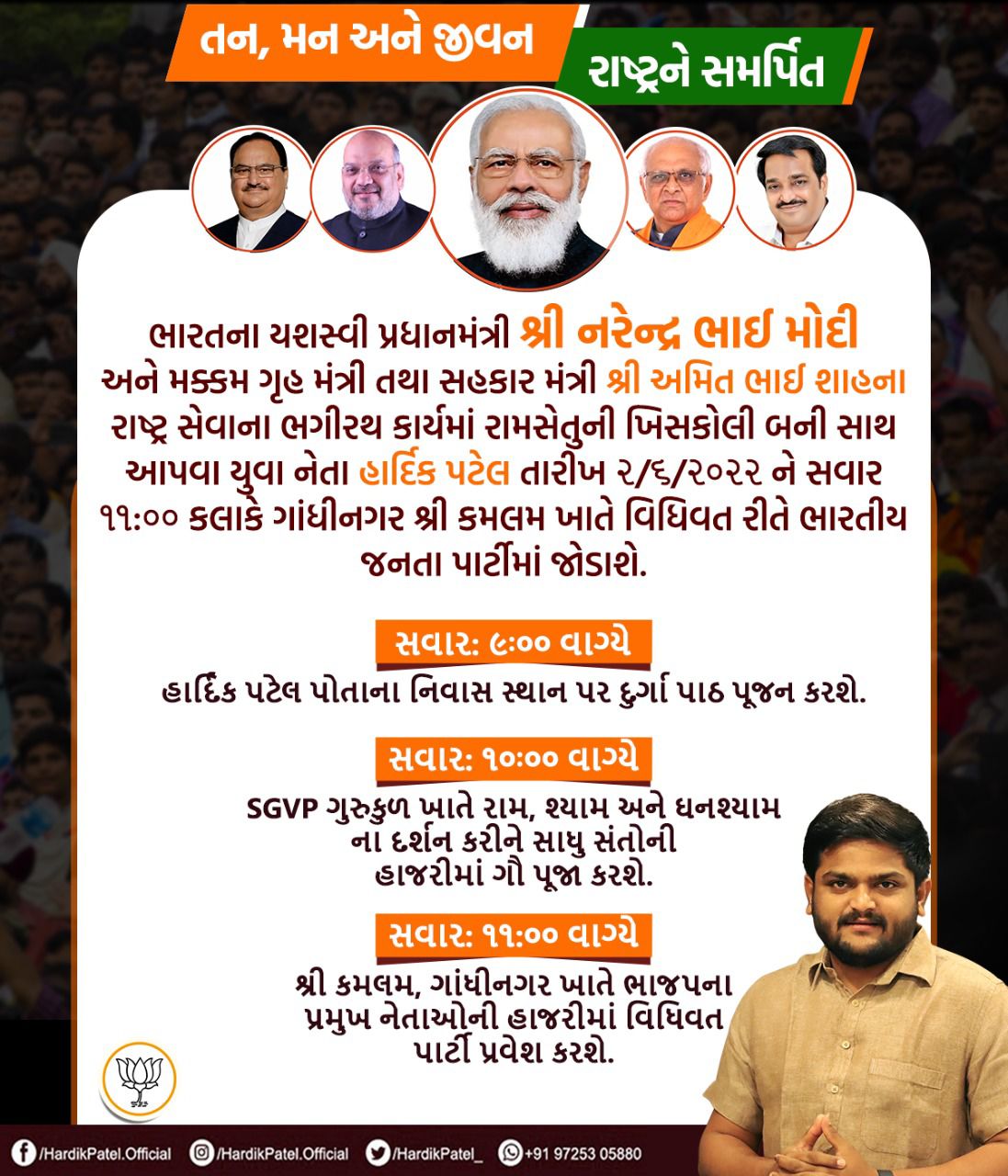 Hardik resigned from Congress on 18 May 2022
Hardik Patel had joined Congress in the year 2019. After which on July 11, 2020, he was appointed as the State Working President in the Congress. However, Patel was not satisfied with this. While resigning, he said that he does not have the right to take decisions independently in the party. Apart from this, he had raised objections about many things. Angered by this, he left the hand on 18 May 2022. At the same time, Hardik Patel's leaving Congress before the assembly elections is not less than a blow to the party.