Thiruvananthapuram: The double-decker bus of Kerala State Transport Corporation (KSTRC) has been converted into a classroom. It has become a place of entertainment for the students of Government Lower Primary School. A two-tier classroom has been built in the old low floor bus. This is one of the two buses that the Transport Corporation was about to deliver in the junk. The bus has been donated to the school which is located on the premises of the Government Teacher Training Institute (TTI), Manacaud.
The built-in classrooms also have TVs, air-conditioners, chairs, colorful tables and cupboards to store books, but the driver's seat and steering have not been removed so that children can play with them and feel as if they are on the bus .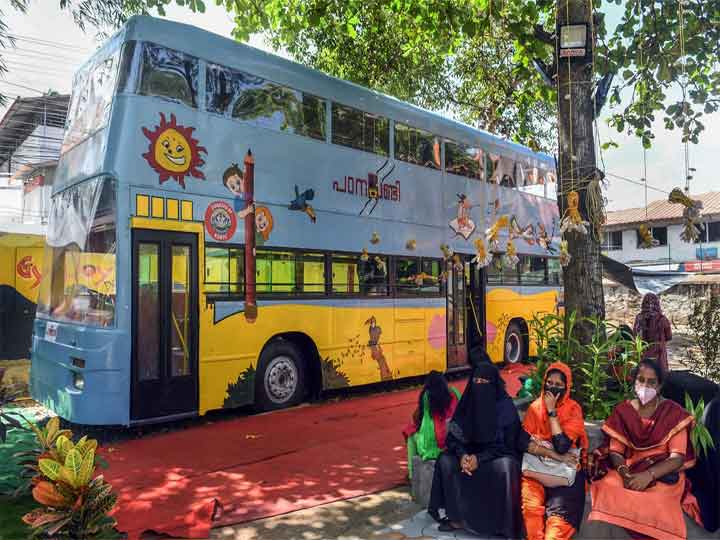 Schools are opening after a long time
The upper part of the bus has been designed for reading and entertainment. This is for pre-primary students whose schools are opening on Wednesdays after two years. Schools were closed for a long time due to Kovid.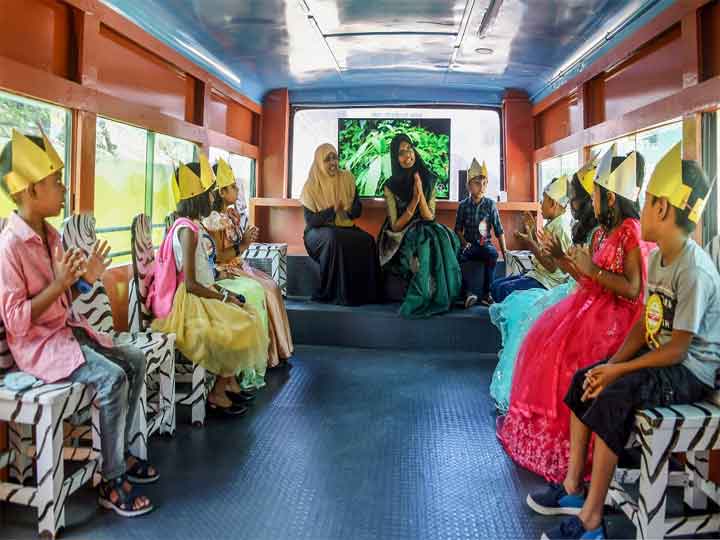 State Transport Minister Antony Raju had agreed to provide two buses to the government school on May 17. The minister had said in a light-hearted manner that now no one should say that they only want low-floor buses for classes, not buildings.
KSRTC has 239 low floor buses stand idle
In a statement given in the Kerala High Court last month, KSRTC had said that 239 low floor buses with rear engines are standing idle at its depot. In response to a public interest litigation, the corporation had said that 239 buses are more than nine years old and have run more than five lakh kilometres, so the corporation has decided to scrap them.
read this also:
NEET PG Result: NEET PG result released, Health Minister Mansukh Mandaviya congratulated the students
RSMSSB Exams 2022: Rajasthan Staff Selection Commission has released the calendar for the year 2022-23, know which exam will be held on which date