Australian Air Forces P8A Aircraft Reached India Will Participate In Anti-submarine Warfare Operation ANN
Australian Air Force: The Australian Air Force's reconnaissance aircraft P8A has come on a tour of India these days. The Australian P8A aircraft will participate in coordinated air operations along with the Indian Navy's Long Range Maritime Patrol Aircraft, P8I at the INS Hans Naval Base in Goa. The special thing is that just a few days ago, this P8A aircraft of Australia was driven away by the J-16 fighter jet of China while flying in the sky of the South China Sea. The Prime Minister of Australia had expressed strong protest over this incident.
According to Indian Navy spokesman, Commander Vivek Madhwal, P8A aircraft of the Royal Australian Air Force (RAAF) will participate in anti-submarine warfare and surface surveillance operations along with P8I aircraft between 7-9 June. During this, the Navy's INAS 316 Squadron at INS Hans Naval Base will also hold discussions with the crew of the Australian Air Force.
It is very important for P8A to come to India at this time.
Navies and Air Forces of India and Australia have been participating in exercises like Malabar and Asindex. Indian Navy's P8I aircraft has also operated from Australia's Darbin Air Base, but it is very important for P8A to come to India at a time when Australia's conflict with China is going on.
In fact, on 26 May, Australia's Poseidon ie P8A aircraft was on an air-surveillance mission in the South China Sea. At the same time, China's J-16 fighter aircraft started doing dangerous maneuvers (acrobatics in the air) close to the P8A aircraft. Apart from this, the J-16 aircraft started dropping aluminum shafts, ie small pieces, until they reached the engine of the P8A aircraft and the plane fell into the sea.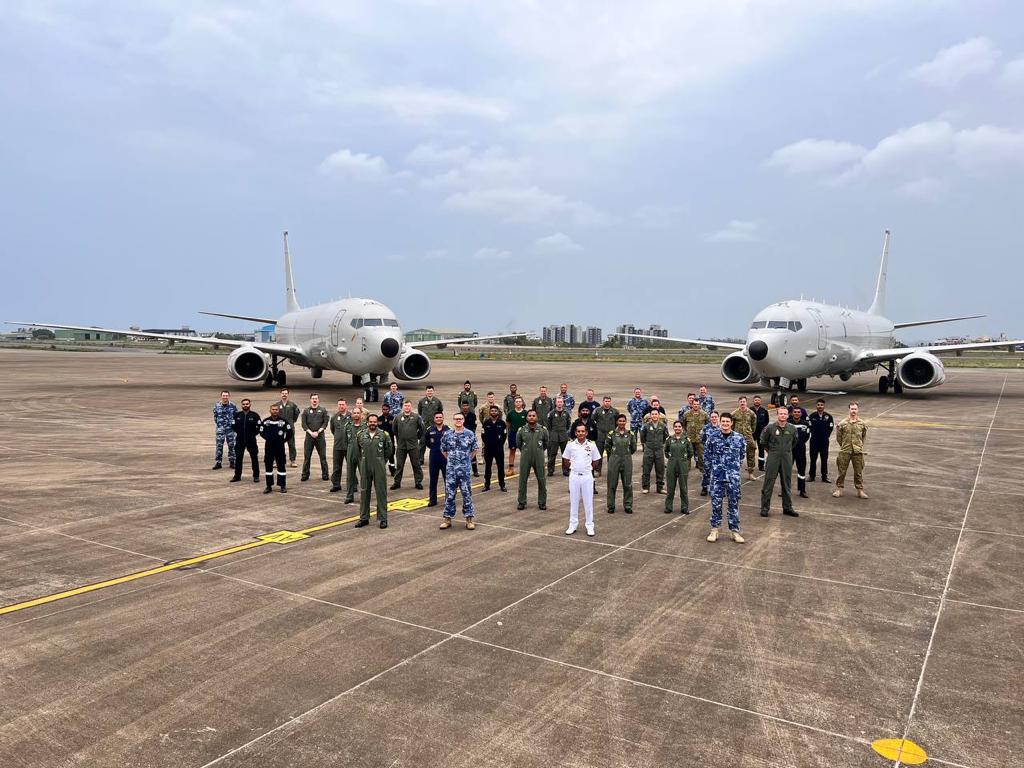 The Boeing Company manufactures
Poseidon is an American reconnaissance aircraft manufactured by the Boeing Company. Many countries including America, Australia and India use this Maritime Reconnaissance and Patrol Aircraft. The Indian Navy uses the P8I version of this Poseidon for maritime-boundary security and anti-submarine warfare.
The Australian Defense Ministry and Prime Minister Anthony Albanese have strongly opposed the May 26 incident. Let us tell you that these days relations between China and Australia are going very bad in the Pacific Ocean.
Read this also.
National Herald case: Sonia Gandhi will not appear before ED tomorrow in money laundering case, the reason is Kovid infection
Money Laundering Case: CM Kejriwal's allegation, 'PM is after AAP with full force, but God is with us'